One thing readers will quickly learn about me is that I love making lists, including but not limited to to-do lists, shopping lists, and top 10 lists. So you may be seeing frequent posts from me in list format, starting with today's list of my top ten college wardrobe must-haves!
1. Flats. Lots of flats. I know, we fashionistas are partial to heels. I myself have a penchant for four-inch pointy-toe heels and stacked wedges. However, college life necessitates a collection of cute, comfy, chic flats because of all the walking we'll be doing around campus.

Kohl's, $34.99
Old Navy, $19.50, oldnavy.com


2. Stylish totes. Personally, I hate backpacks. I've never fancied myself to be a backpack-carrier, but in high school, the functional, bulky backpack was a necessary evil. However, in college, since we won't be carrying all our books around at once, I'm going totes all the way! I love these:

Old Navy, $19.50
H&M, $14.90
3. Cute tops for going out. You'll probably be going to lots of clubs, parties, mixers, frat parties, bars...so stock up on lots of cheap, cute tops for going out. Like my favorite Budget Fashionista said in a post once, if you have lots of different tops, you can afford to not have lots of different jeans, because no one will notice you're wearing the same jeans over and over.

Paul + Joe for Target, $19.99
Isaac Mizrahi for Target, $22.99
4. Cute jackets. Blazers are still hot, as are military style jackets, bomber jackets-- pretty much any kind of lightweight jacket that you can toss over your outfit.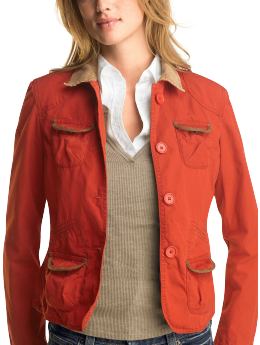 Gap, $58
Old Navy, $36.50
5. Skinny Jeans. Skinny jeans are definitely making it big this fall, after months of being seen only on Kate Moss, Sienna Miller, and the like. So be one of the first to get on this trend before it gets overdone! Pair it with pumps or flats, a billowy top and tote bag, and you're good to go!

Old Navy, $25.00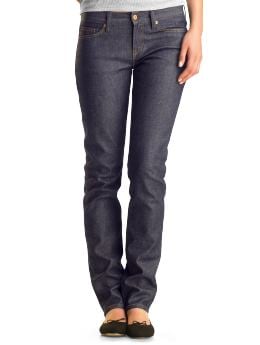 Gap, $58.00
6. Clutches. Clutches may not seem like the most practical type of purse, but think about it--when you're out at night, you won't need more than your cell phone, digicam, ID, cash, and lipgloss, so clutches and wristlets are an excellent way to stylishly reduce the bulk. I adore this one from target!

Tara Jarmon for Target, $10.19 (also in purple)
7. Wide Belts worn around the waist, not hips. I love this most versatile of accessories because it looks good on everyone, yet so few people (at least in my rural college town) choose to wear it, so those of us who wear it look very put together. These belts are perfect when thrown on oversized sweaters, tunics, or long billowy tops, and are the perfect addition to any basic outfit.

I don't know where this belt is sold--but it's a cute example :-)
8. Sweaters. Think variety and versatility. Boyfriend sweaters, cable-knits, cashmere, wool--lots of different sweaters in different colors can take you through fall, winter and spring.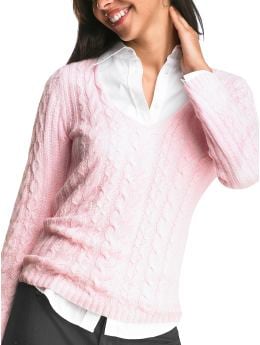 Gap, $48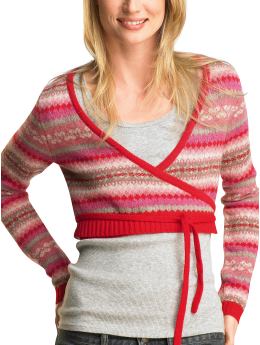 Gap.com, $48
9. A Great Pair of Boots. I don't think this really needs explaination...no matter where you go to school or what climate you live in, a great pair of boots can always jazz up an outfit.


rsvp, $81, zappos.com
10. And finally...a trenchcoat. Because no wardrobe is complete without a version of this timeless, classic, versatile, all-weather piece.

Banana Republic, $168
Labels: college fashion, college life, top 5 list